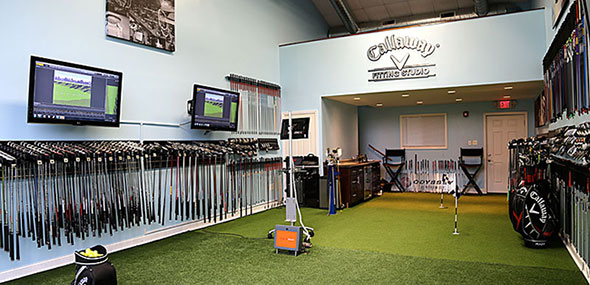 novo: (Latin) meaning: to make anew, refresh, revive, change, alter, invent

At NOVOGOLF, our goal is to continually develop and refine our abilities and technology to consistently renew the art of club fitting, building and development.
We are extremely passionate about the game of golf and helping all golfers achieve success with our personalized approach to custom fitting and club building. All of our fitters have been trained to the highest levels of achievement with proven fitting methodologies and technology. We have extensive experience in club head, shaft design and teaching and have worked with some of the best amateurs and pros locally and professionally on local tours as well as the PGA and LPGA Tours.
All of our Fitters are also master builders. Not only do we understand the science of fitting, but we are also experts in maximizing the performance of golf equipment. A head and shaft combination can yield different results so it's critical to understand the intricacies of the prescribed build.
Our no-nonsense approach to custom fitting makes it enjoyable and provides you with an excellent and in-depth learning experience like no other. We apply our own style approach to help you understand the benefits of club fitting.
Our range facility is one of the largest in the country as well as our NOVO TECH Center featuring a fully climate controlled indoor to outdoor hitting experience. Our Trackman Technology combined with 100% outdoor ball flight yields the absolute best fitting experience in providing you with the most accurate data available. We are stocked with all of the latest shafts and club heads and utilize a proprietary fitting system that will ensure you the best match for your style of play.